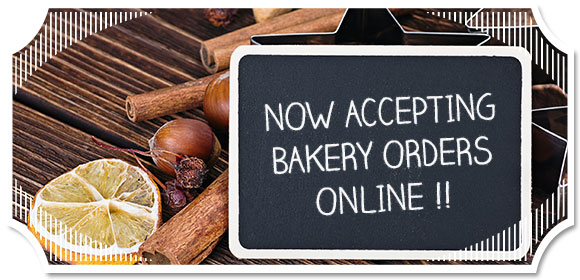 Our bakery, a popular favourite among locals and visitors from far and wide, produces a large variety of baked goods daily and made to order. Our most popular products include oatcakes, rolls, tea rings, cinnamon rolls and sticky buns, just to name a few. Now you can place your order online here for your convenience! Just think of the delicious aromas of fresh baked bread and goodies when you arrive to pick up your order to take home for the enjoyment of the whole family!
Featured Product Categories
Please allow at least 24 hours for your order to be processed.